About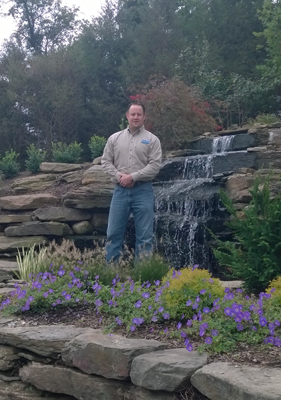 Thank you for taking the time to learn more about our company. For those of you who may not be familiar with RK2 Systems, Inc, our company was founded by two brothers, Robert and Chris Krechter in 1991. At that time, RK2 Systems Inc. developed a complete line up of commercial grade aquatic life support equipment for the public aquarium/ zoological, aquaculture and live seafood holding industries that we continue to manufacture with great success to date. At the time of our company's inception, Robert and Chris were driven by a common goal - to manufacture the highest quality Aquatic Life Support equipment available in the global market. To this day, Chris continues to operate RK2 Systems, Inc. in the tradition that both he and his late brother Robert founded the company on. In 2012 our team added Sales Director Adrian Megay to the RK2 family. Previously Adrian spent seven years working at Emperor Aquatics Inc, which at the time was one of the leading manufacturers of Ultraviolet sterilization equipment. In 2015 RK2 added Tim Graybeal to our family. Tim also came to us from Emperor Aquatics. There he spent the last six years managing the aquarium hobby and koi pond markets providing life support solutions to customers.
It is with the addition of Adrian and Tim that we are able to share with you in great pride, that in 2015, RK2 Systems has launched a new division, RK2 Ponds. RK2 Ponds will be our own line of commercial grade life support and filtration for Koi Ponds and water gardens. Chris, Adrian, and Tim combine for over 35 years of experience within the Koi pond and water garden industry as manufacturers, installers and most importantly hobbyists. It is with this experience that we have been able to work meticulously to create our new RK2 Ponds division. Our available products are suited for applications both small and large ranging in size from 1,000 gallons, to well over 100,000 gallons. For larger flow demands, we offer a complete line of modular systems, which allow us to confidently handle any application size. We are able to tailor to your needs and can offer our clients the most advanced custom life support equipment. RK2 Ponds' products are unparalleled in this market in terms of performance, quality, design and durability. We will not rest until we have satisfied your needs and make each installation a success.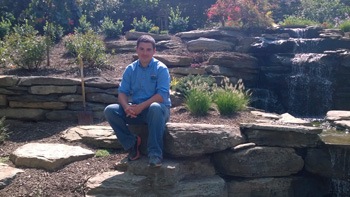 We take great pride in our company as market leaders by supplying you, our valued customers and associates, with direct access to friendly technical consultations. We take the time to carefully review your project thus ensuring our clients receive practical, cost effective solutions, guaranteeing success within your koi pond or water garden time and time again. It is our pledge to continuously refine our equipment portfolio within the koi pond and water garden industries, insuring you, our clients with the newest proven technologies available.
Through our continuous involvement with this industry, we are quickly accumulating a large list if of satisfied clients worldwide. It is through these efforts that we are proud to offer practical, cost-effective solutions for you, our customer.
Please give us a call and let us know how we can help you.
Sales
M-F
9AM - 5PM (EST)
760.746.7400
Address
225 S. Bent Ave.
San Marcos, CA. 92078