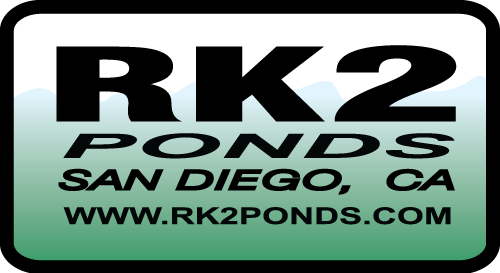 Creating Quality Water
Sales
M-F
9AM - 5PM (EST)
760.746.7400

RK2 Systems Bio Blade Pressurized Biological Filters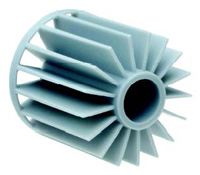 Trusted by Industry Professionals Worldwide
Bio Blade Biological Filters from RK2 Ponds provide a high level of biological filtration. Each model has been carefully designed with the Koi enthusiast in mind and allows for heavy bio loads (think lots of fish in the pond). Each Bio Blade Biological Filter features our exclusive Bio Blade biological media. The Bio Blade media is made of industrial strength polypropylene.
When in filter mode the Bio Blade media is in a fixed bed position inside the filter. During the backwash process, the media bed is gently lifted upward and expanded, allowing for better solid waste removal and more efficient backwashing.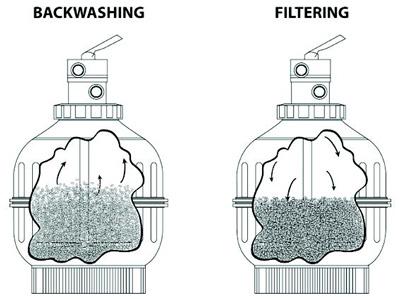 Bio Blade media's design provides highly protected surface area. The media has 228 ft²/ft³ of surface area for nitrifying beneficial bacteria to colonize. This surface area allows for efficient biological filtering in a compact footprint.
Bio Blade Biological Filters are available in seven different models. The thermoplastic series is available in sizes ranging from 16" to 24" in diameter and is designed for ponds up to 10,000 gallons in size. Our commercial fiberglass series is for the more demanding applications, ranging from 24" to 36" in diameter and are designed for ponds up to 30,000 gallons.
Although the Bio Blade Biological Filters will capture debris, they are not meant to be mechanical filters. For best results, a pre-filter or mechanical filter should be positioned before the Bio Blade filter. This will prevent solid waste from becoming trapped inside the filter, which leads to the waste breaking down and fouling the bio filter.
Bio Blade Advantages
Bio Blade media's size and density means no internal clogging of filter screens which is typical of small media filters.
An asymmetrical design allows for a high level of self-cleaning performance during backwash.
The 228 ft²/ft³ of surface area provides exceptional conditions for nitrifying bacteria.
A six-way multi-port valve allows for easy servicing without the need to access the inside of the filter.
NO blower required to backwash.
Can be used with low pressure/low RPM pumps.
Filter can be buried up to the multi-port valve.
Model no.
Description
Pond Size
Suggested/Max
Max. Water Flow
Rate GPH/GPM @ 15 PSI/35 Ft. Hd.
Bio Blade Media(Ft3)
Filter Dimensions
Ø X H
Inlet/Outlet Port
Matching Multi-cyclone Filter
Filter Body Material
5600
PMF-Bio Blade 2
Top-Mount
2,000/4,000
U.S. Gallons
2,100/35
1
16" x 31"
1½"
RK-MC-12
Thermoplastic
5610
PMF-Bio Blade 4
Top-Mount
2,500/5,000
U.S. Gallons
2,600/43
1.5
18" x 33"
1½"
RK-MC-12
Thermoplastic
5620
PMF-Bio Blade 6
Top-Mount
3,500/7,000
U.S. Gallons
3,300/55
2
20" x 32"
1½"
RK-MC-12
Thermoplastic
5630
PMF-Bio Blade 8
Top-Mount
5,00/10,000
U.S. Gallons
4,800/80
2.5
24" x 33"
1½"
RK-MC-16
Thermoplastic
5640
PMF-Bio Blade 10
Top-Mount
3,700/7,400
U.S. Gallons
3,700/62
3.5
24" x 38"
1½"
RK-MC-16
Fiberglass
5650
PMF-Bio Blade 20
Top-Mount
6,000/12,000
U.S. Gallons
6,000/100
4.5
30" x 45"
2"
RK-MC-16
Fiberglass
5660
PMF-Bio Blade 30
Top-Mount
8,400/16,800
U.S. Gallons
8,400/140
8
36" x 49"
2"
RK-MC-16
Fiberglass